SINGER, ACTOR, DANCER, SONGWRITER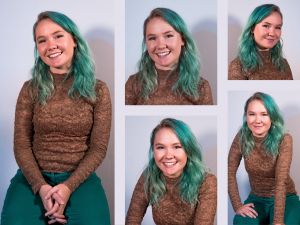 About Sandrinne
Sandrinne graduated with a BFA degree from Ithaca College's Musical Theater program, and since then has been performing regionally in the Upstate NY area! Some favorite regional credits include Little Red Riding Hood in INTO THE WOODS, Amy in LITTLE WOMEN, and Lydia in PRIDE AND PREJUDICE, at Hangar Theatre.
In addition to onstage talents, Sandrinne is also a choreographer and songwriter. Her choreography was showcased frequently during her time as a member of Rock Hard Dance Company, and her songwriting talents have won her several awards over the years, including being the winner of the annual Grammy Museum Music Revolution Project. She now writes and releases music for her funk/jazz duo band "MYSA", with Richard Lowenburg.
Born in Uppsala, Sweden, Sandrinne moved to the U.S. at the age of six, and wasted no time in getting onstage as fast as possible! The Sound of Music became Sandrinne's introduction to both the English language and Musical Theater, and she hasn't stopped performing since!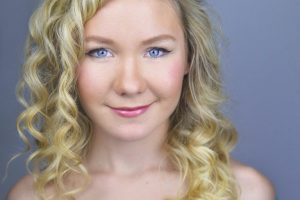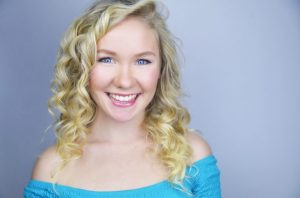 Sandrinne EdstrÖm
A Visual Conglomeration of recent roles: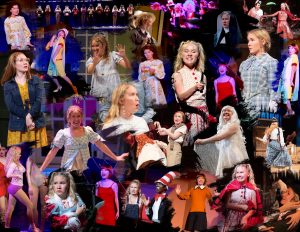 Updates Blog:
Tune in to hear Sandrinne's original music being performed and streamed live on the radio!!
She will be a featured artist on "American Vintage Live" Series Season two- Live broadcasted on CNY Music Now Radio!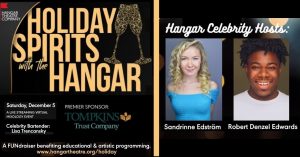 Sandrinne will be "celebrity host" For hangar theatre's:
Holiday Spirits Cabaret & Cocktail event!
Join in VIRTUALLY to Learn how to make some new cocktails from Linda TRENCANSKY while Hearing sandrinne and robert sing some musical theatre favorites and even some original music!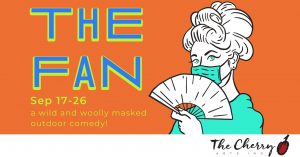 Sandrinne is Voice-acting the part of Candida in
The Fan- at THE CHERRY!
An outdoor, masked Event! Ingenuity and creativity in the midst of a pandemic- you won't want to miss this one!

Sandrinne will Be Appearing as GLADYS in Hangar THEATRE's VIRTUAL Production of
THE SKIN OF OUR TEETH
Directed by Michael Barakiva
*Unfortunately Thoroughly Modern Millie, Urinetown, anD Secret Garden were canceled / postponed as a result of the coronavirus pandemic. Stay tuned for updates and stay safe and creative, everyone!

At the Regional Theatre of the Palouse, Sandrinne will be STARRING as
MILLIE
in
Thoroughly Modern Millie!
Running April 16th – April 26th 2020!
Sandrinne will Be Appearing as The lovely Martha in Hangar's Production of
A Secret Garden
Running July 17th – August 1st!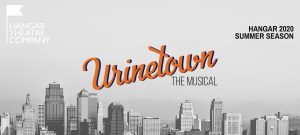 Make sure to catch Sandrinne as "Little Sally" in
URINETOWN- At Hangar Theatre
Running June 26th – July 11th!
Posted December 3rd, 2019 8:21 pm
Sandrinne will be returning to reprise her role As The Spirit of Christmas Past in
"A Christmas Carol" at Hangar Theatre!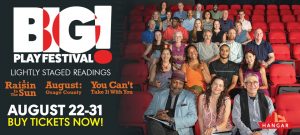 See Sandrinne as "Alice" in the Big Play festival's
You Can't Take It With You- Directed by Bob Moss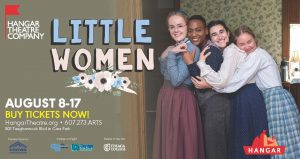 Sandrinne will Play the Charming and Hilarious role of Amy in:
Kate Hamill's Adaptation of "Little Women"!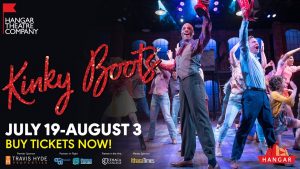 See Sandrinne as "Pat" in the
Regional Premiere
of
Kinky Boots!
Sandrinne will be playing little red riding hood in
Into the woods at hangar Theatre!

Exciting news- Sandrinne will be spending her summer in Ithaca doing a four show contract for
Hangar Theatre's 2019 summer season!
Sandrinne will be playing Roles: The Spirit of Christmas Past, The NOvice, And the SPirit of Christmas Future in Hangar Theatre's
A CHristmas Carol!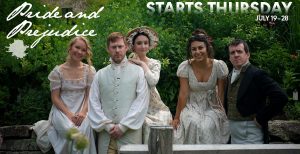 Sandrinne is Overjoyed to announce that she will be playing the roles of
LYDIA and MISS DE BOURGH In
Kate Hamill's "Pride and Prejudice!"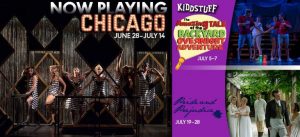 Come see Sandrinne as Merry Murderess
Mona
in Hangar Theatre's production of
Chicago! running This june-July!

"Saucy Sandrinne Edstrom as Little Red, absurdly eager for the fray once she's tasted blood. "
-Barbara Adams for Ithaca.com, for INTO THE WOODS at Hangar Theatre
"…Excellently rendered by Sandrinne Edstrom, She's impishly provocative, always querying beyond boundaries, both mathematical and social."
-Adams, for the Ithaca Journal, on Sandrinne's Thomasina in ARCADIA at Ithaca College
"Sandrinne Edstrom is splendid as the baby sister—selfish, self-pitying, spoiled and ultimately strategic. Her constant malapropisms—e.g., upset about being a piranha [pariah] at school—are dutifully recorded by Jo for future use. Maturing in the second act, Amy comes into her own, having learned to manipulate her limited gender role."
-Barbara Adams for Ithaca.com, on Amy in LITTLE WOMEN at Hangar Theatre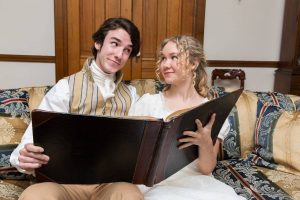 Promote your Busin ess the Right Way
"Sandrinne Edström is all giddy rashness as the youngest, Lydia"
-Ross Haarstad for Ithaca.com, for Sandrinne's portrayal of Lydia in Pride and Prejudice at the Hangar Theatre
Sandrinne was recently nominated for a SALT (Syracuse Area Live Theater) award for her performance as Amy in LIttle Women at Hangar Theatre.
For more information and updates, all social media links are included in the top right corner of the menu bar of this site!